Join us for some pre-Halloween excitement!  Working with the folks at JulieAnn Caramels, we'll be dipping apples in caramel, and then decorating them with some other fun additions to help you design a seasonal masterpiece! Enjoy sipping on some hot apple cider or some hot chocolate while you create.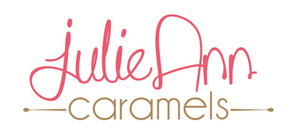 This class is designed for Junior Chefs aged 8 to 14 years old who can attend by themselves. If your child is below the minimum age, please contact the school before registering. Parents who want to join the class must also buy a seat.
Seats are priced per person.
Please list any dietary restrictions, your child's name, and age in the comment section.
To receive a refund or credit, cancellations must be submitted no less than 48 hours before the class begins. Please contact the school at 24cookingschool@harmonsgrocery.com or call us at 801-428-0365 with any questions.
October 28 @ 11:00 am
11:00 am — 12:30 pm
(1h 30′)
City Creek
Guest Instructor, Harmons Chef
Price: $40
0 seats available
There are no current openings. Fill out the information below to join the waitlist.